World Suicide Prevention Day
Dear Colleagues,
It seems unbelievable that it is September 2021 and some countries are back into lockdowns yet again. As we learned throughout 2020, vulnerable populations such as older adults were some of the most impacted by 'social distancing' and 'stay-at-home' orders. These reasons are why we, as leaders in older adult mental health are once again supporting World Suicide Prevention Day (WSPD) on 10 September 2021.
With a theme of "Creating Hope Through Action", WSPD aims to draw attention to suicide prevention through a series of activities. Here are just a few ways you and your institution can get involved:
Write articles for local, regional, national blogs, newspapers or magazines
Give interviews and speaking appearances across TV, radio and social media
Host educational programs, panels or lectures
Distribute literature on depression and suicide awareness
Highlight resources on your website and use the WSPD banner (downloadable here)
We all have a responsibility to end the stigma and ensure that older adults receive necessary care and support. Please do your part to spread the word about this matter of vital importance.
Founded in 1960, the International Association for Suicide Prevention (IASP) is an international suicide prevention organization. They are co-sponsors of World Suicide Prevention Day on September 10 every year, with the World Health Organization.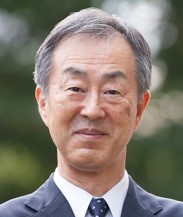 Manabu Ikeda, MD, PhD
IPA President Elect
Chair, IPA Advocacy Committee

Kiran Rabheru, MD, CCFP, FRCP, DABPN
IPA Board of Directors
Co-Chair, IPA Advocacy Committee