IPA Names New Board Members
The Board of Directors for the International Psychogeriatrics Association (IPA) announced its recent elections for new board members. Their terms will commence in November 2017.
Elected to the Board for three year terms were Dr. Tzung-Jeng Hwang (Taiwan), Professor Carmelle Peisah (Australia) and Dr. Kiran Rabheru (Canada).
"All three of our newest Board members share IPA's commitment to better mental health for older people. We are very fortunate to have them at the table." said Kate Filipiak, CAE, Executive Director of IPA. "Our Board of Directors oversee the long-term strategic plan for IPA, enabling us to advance our mission, vision and strategic objectives. These are distinguished individuals, well-respected by their peers from across the globe, who bring a broad range of experience in patient care, health policy, leadership, and service."
Tzung-Jeng Hwang, MD, MPH, PhD
Dr. Tzung-Jeng Hwang is currently the President of the Taiwanese Society of Geriatric Psychiatry and the Director and Associate Professor of the Division of General/Geriatric Psychiatry of the National Taiwan University Hospital. He is also a bestowed member of the International College of Neuropsychopharmacology (CINP). A founding member and board member of the Taiwan Dementia Society, he is also the current Editor-in-Chief of the IPA Bulletin.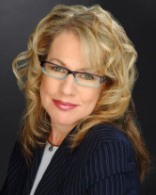 Carmelle Peisah, MB.BS., MD, FRANZCP
Professor Carmelle Peisah is an old age psychiatrist from Australia and IPA member and contributor of over 20 years. She holds the positions of Conjoint Professor University of New South Wales; Clinical Associate Professor Sydney University; and founder and president of the charity Capacity Australia. The current Chair of the IPA Capacity Shared Interest Forum, she continues to spearhead IPA's annual International Conference on Capacity.
Kiran Rabheru MD, CCFP, FRCP, DABPN
Dr. Kiran Rabheru is a Full Professor of Psychiatry at the University of Ottawa. He is certified as a subspecialist in Geriatric Psychiatry by the Royal College of Physicians and Surgeons of Canada (RCPSC) and Board Certified as a Geriatric Psychiatrist by the American Board of Psychiatry and Neurology. Currently at The Ottawa Hospital, he serves as Medical Director of the Geriatric Psychiatry Program, Electroconvulsive (ECT) Program, as well as the Behavioral Support Team.
IPA also expresses its thanks for dedicated service to the IPA Board to three board members whose terms expire in 2017: David Conn M.B., B.Ch., B.A.O., FRCPC, Baycrest Centre for Geriatric Care; Brian Draper MBBS (Hons) MD FRANZCP, School of Psychiatry at the University of New South Wales; and Wendy Moyle, RN, PhD, Menzies Health Institute QLD at Griffith University. The full list of Officers and Directors is available on the IPA website.