World Health Day - Message of Support
Dear Colleagues,
Over the last 40 years, the International Psychogeriatric Association (IPA) has been speaking up to raise awareness around inequities in mental health care and accessibility for older adults. This 7 April, we again raise our voices in support of World Health Day. The World Health Organization (WHO) sets a new theme each year for World Health Day and for 2021, that theme is Building a fairer, healthier world.
We know the global population is ageing and disparities in care for older adults has only been exacerbated by the COVID-19 pandemic. With increasing numbers of older adults with inadequate access to health care, this is the time for IPA members to come together as leaders and support the WHO in their call to:
Work together – Connect with your IPA peers on issues of importance to you
Collect reliable data – Ensure and support the collection of accurate and timely data
Tackle inequities - Acknowledge gaps in care and representation in research and work to eliminate those root causes
Act beyond borders – Utilize the reach of your IPA colleagues for support in moving initiatives into the global realm
While the WHO's call to address the above four issues is targeted to government leaders, we know that global organizations of professionals such as IPA can have far reaching impact in reducing ageism, improving standards of care, creating and disseminating clinical, educational, and advocacy resources, to name a few. We must strive to ensure that every older person, everywhere can access quality mental health services when and where they need them.
World Health Day materials produced by WHO are available for download here. We encourage IPA members to check these out and lend their voice in support.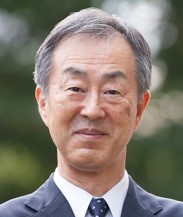 Manabu Ikeda, MD, PhD
IPA President Elect
Chair, IPA Advocacy Task Force

Kiran Rabheru, MD, CCFP, FRCP, DABPN
IPA Board of Directors
Co-Chair, IPA Advocacy Task Force