COVID-19 Webinar & Vlogs Now Available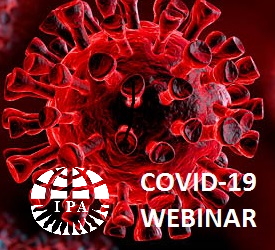 On 23 May 2020 IPA presented a novel webinar: COVID-19, social distancing and its impact on social and mental health of the elderly population.
In collaboration with INTERDEM, this unique webinar brought together international speakers to share their experiences focusing on geriatric mental health, specifically the impact of social distancing on social health and social functioning of the elderly population.
A full recording of the program is now available on this IPA web page along with links to presenter slide decks and additional vlogs from health care providers across the globe.
For any questions about the program or access issues, please contact the IPA Secretariat at info@ipa-online.org.

We invite you to check out additional IPA-collated Resources on COVID-19 found here.