World Elder Abuse Awareness Day Message
Dear Colleagues,
This 15 June 2021, the International Psychogeriatric Association (IPA) again calls on each of our members and colleagues to share your voice in support of World Elder Abuse Awareness Day (WEAAD).
We know there are many parts of the world where elder abuse occurs with little recognition or response. This is a global social issue, affecting not only the physical and mental health, but also the independence, safety, and human rights of millions of older people around the world.
Key facts to share (courtesy of the WHO):
Around 1 in 6 people 60 years and older experienced some form of abuse in community settings during the past year.
Rates of elder abuse are high in institutions such as nursing homes and long-term care facilities, with 2 in 3 staff reporting that they have committed abuse in the past year.
Rates of elder abuse have increased during the COVID-19 pandemic.
Elder abuse can lead to serious physical injuries and long-term psychological consequences.
Elder abuse is predicted to increase as many countries are experiencing rapidly ageing populations.
The global population of people aged 60 years and older will more than double, from 900 million in 2015 to about 2 billion in 2050.
Additional resources:
As a professional organization focused on better mental health for older people, we recognize that to break this cycle, all sectors of older adult care must be empowered to identify and take steps to both prevent and stop elder abuse. Please do your part to spread the word about this matter of vital importance.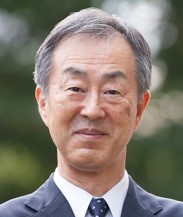 Manabu Ikeda, MD, PhD
IPA President Elect
Chair, IPA Advocacy Task Force

Kiran Rabheru, MD, CCFP, FRCP, DABPN
IPA Board of Directors
Co-Chair, IPA Advocacy Task Force