President's Message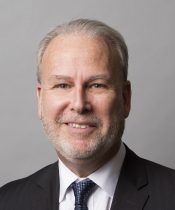 William E. Reichman, MD
IPA President 2019-2021
Dear Colleagues,
For nearly 40 years, the International Psychogeriatric Association (IPA) has been committed to advancing the mental health of older adults through exceptional educational, scholarship and advocacy programs. We promote global collaboration in research, care and training and widely disseminate many of our field's most vital insights through our academic journal, International Psychogeriatrics.
As a global, multi-disciplinary organization, IPA members are leading researchers, clinicians, educators and policy advocates who represent a wide-variety of health disciplines devoted to advancing the mental health of older adults. Our members provide clinical care, teach and conduct research in over 40 nations.
In the face of recent world events IPA remains a vital advocate, ensuring the voices of older persons continue to be heard in discussions of human rights, access to mental health supports, and broader societal ageing issues. We continue to seek ways to spark interest in our field and to support the professional development of the next generation of older adult mental health care providers and scholars.
On behalf of the IPA Board of Directors, I enthusiastically invite you to join our cause by accessing IPA's growing array of educational and related programs and services while you consider becoming a member of our globally impactful organization. Thank you for your interest in IPA!