President's Message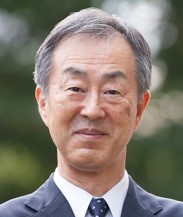 Manabu Ikeda, MD, PhD
President (2021-2023)
Extreme weather and natural disasters are occurring frequently around the world. I pray for the safety of IPA colleagues, patients, and families. 
More than 550 people attended the IPA Congress in Lisbon in July, and enthusiastic discussions occurred. This was the first face-to-face IPA Congress since the IPA Pre-Conference Workshops held in Queenstown, New Zealand, in 2017. I would like to take this opportunity to express my heartfelt thanks to all the local organizers, speakers and participants from all over the world. At this conference, a number of very interesting symposiums were held that suggested the direction of IPA. For example, "Digital Health and Artificial Intelligence (AI) in Psychogeriatrics: Opening Multiple Frontiers", "Green Care Farms and Other Innovative Care Environments for Older People Living with Dementia: Concept, Mechanisms, and Impact on Residents", and "New Perspectives on Undergraduate Dementia Education: Time for Dementia". All had a great impact on the participants.
During the Lisbon congress, Buenos Aires, Argentina, was chosen as the venue for the 2024 regional meeting. The chair of the conference is Dr. Edgardo Reich. It will be held in South America for the first time, so please look forward to it. The venue for the 2025 congress will be decided in the near future, and we will inform you in the next issue.
I hope many friends and colleagues from around the world will join IPA and together advocate for the mental healthcare needs of older adults.
Thank you for your dedication to supporting IPA.
With Kindest Regards.
Dr. Manabu Ikeda