President's Message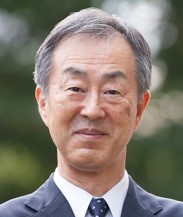 Manabu Ikeda, MD, PhD
President (2021-2023)
Greetings!
In many countries, the task of translating the International Classification of Diseases (ICD)-11 1) into each respective language is likely finished. With increasing knowledge on the pathogenesis, associated biomarkers, and neuropsychological features of mild cognitive impairment, dementia diagnosis is moving toward that of biological (biomarker-based) classification, similar to physical diseases. As a result, there has been a prominent debate on the allocation of the types of dementia in the ICD-11 draft 2).
Neurocognitive disorders, such as Alzheimer's-type dementia, have been classified in the ICD-10 with the clinical manifestation in chapter F (F00*) and the etiology in chapter G (G30†). In late 2016, the World Health Organization (WHO) moved the dementia categories – contrary to the "traditional" location of clinical manifestations in ICD-10 – from chapter "06. Mental, behavioral, or neurodevelopmental disorders" to chapter "08. Disease of the nervous system" in ICD-11. This step generated arguments by several national and international scientific associations, mainly from psychiatric organizations such as the International Psychogeriatric Association, and other mental health workforce groups. As an outcome of this debate, the WHO moved dementia back to mental disorders in chapter 06, analogously to the ICD-10 and Diagnostic and Statistical Manual of Mental Disorders (DSM)-5.
This debate may give us (old age psychiatrists) the opportunity to consider the rationale behind who should play the primary role in the diagnosis, treatment, and care for patients with dementia. Historically, we have made considerable progress in the areas of clinical practice, basic sciences, and social sciences which has benefited patients with dementia and their caregivers. However, whether we continue to play a primary role in clinical practice and research for dementia depends on the amount of our ongoing efforts.
If you are, or work with, an early career researcher or clinician in the field of mental health for older adults, I encourage you to apply to become an Early Career Network (ECN) member. The ECN is open to those with less than five years of experience in the field of older adult mental health and offers nine months of free IPA membership. Applications can be completed on the IPA website.
IPA volunteers are the strength of our organization, and we appreciate all the hard work being done by our work groups, committees, task forces and Board of Directors. If you are interested in connecting with peers from around the world, joining a committee or task force is an excellent place to start. These groups typically meet once per month via a Zoom meeting. I encourage you to learn more at the IPA website, reach out to the IPA Secretariat with questions, and consider volunteering.
With Kindest Regards,
Dr. Manabu Ikeda
World Health Organization : ICD-11 for Mortality and Morbidity Statistics (Version : 02 2022)

https://icd.who.int/browse11/l-m/en#

)

Gaebel, W., Jessen, F., Kanba, S., et al. : Neurocognitive disorders in ICD-11: the debate and its outcome.

World Psychiatry, 17(2):229-230, 2018