President's Message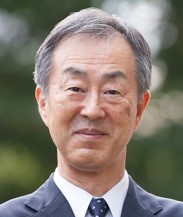 Manabu Ikeda, MD, PhD
President (2021-2023)
Greetings!
My name is Manabu Ikeda, the new president the IPA, and a geriatric psychiatrist from Japan. As multi-disciplinary professionals working in the field of Mental Health for older adults, IPA leaders have focused on improving the mental health of older people for nearly 40 years. Mental health in older adults has become an increasingly important issue globally in recent years. According to the World Health Organization, there are roughly 1 billion people aged 60 or older, and this number is increasing exponentially, especially in developing countries. While most older adults have good mental health, approximately 15% will have mental health conditions such as dementia, depression, anxiety, and substance use, often complicated by physical and psychosocial comorbidities culminating in disability. In addition, older adults are more vulnerable to social isolation and loneliness, especially during the COVID-19 pandemic.
To prevent stigma associated with old age mental health conditions, IPA recently collaborated with other organizations to advocate for respect and human right of older people. These organizations include World Health Organization (WHO), World Psychiatric Association (WPA), International Federation on Ageing (IFA), International Longevity Center (ILC) – Canada, and Asian Society Against Dementia (ASAD).
The mission of IPA is to advance our members and the field of geriatric mental health globally through education, research, professional development, advocacy, health promotion, and service development. The IPA currently has three Standing Committees of the Board, including the Advocacy and Public Awareness Committee, the Membership Committee, and the Products and Services Committee. These Committees are open to all IPA members in good standing and are an excellent way to connect with peers and colleagues around the globe. I hope many friends and colleagues from around the world will join IPA and together advocate for the mental healthcare needs of older adults.