President's Message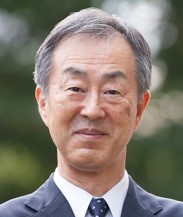 Manabu Ikeda, MD, PhD
President (2021-2023)
Greetings!
Mental and brain health in older adults has become an increasingly important issue globally, especially in the recent COVID-19 crisis and the unstable life situation due to military clashes.
We hope we can live safely with the COVID-19 pandemic and bring an end to the ongoing invasion soon while adjusting to our "new normal". With this in mind and after four years of Zoom calls, canceled events, and virtual education, IPA has decided to hold the 2023 IPA Congress in Lisbon, Portugal, on
June 29-July 2, live and in person.
Several PreCongress Workshops such as "Evidence-Informed Approach to De-Prescribing of Atypical Antipsychotics in the Management of Behavioral Expressions in Advanced Neurocognitive Disorders", "Mitigating Ageism in Everyday Clinical Care",and "The Baycrest Quick-Response Caregiver Tool TM for Behavioral and Psychological Symptoms Of Dementia" have already been proposed.
Plenary sessions such as "Late onset psychosis / schizophrenia", "The role of social connectedness in the multifactorial dementia syndrome: Does social life matter?", "Disease modified drugs for dementia", and "History of psycho-social care and how it operates as an intervention, with reflection and commentary" et al. are planned. Moreover, 37 Symposiums and 260 abstracts for oral and poster presentations have
already been submitted. Late-breaking abstracts are open now until February 17.
Please secure your schedule and check the IPA Homepage as more information
becomes available.
I hope many friends and colleagues, especially early career clinicians and researchers from around the world, will join the 2023 IPA Congress in the beautiful and historical capital of Portugal.
With Kindest Regards,
Dr. Manabu Ikeda