Manabu Ikeda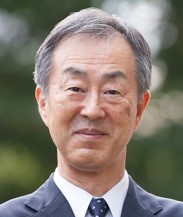 Manabu Ikeda, MD, PhD, Japan
President (2021-2023)
Dr. Ikeda has been a professor in the Department of Psychiatry and Neuropathobiology, Faculty of Life Sciences at Kumamoto University since 2007. Much of his work has dealt with the clinical research in old age psychiatry and neuropsychology. His main interest is in behavioral and psychiatric symptoms in dementia with underlying neuroanatomical basis.
Having earned his Ph.D. for work in neuroimaging studies for mild Alzheimer's disease at Osaka University, Dr. Ikeda learned basic neuropathology about dementia-related diseases at the Tokyo Institute of Psychiatry. He was engaged in medical care and clinical research for patients with dementia at Hyogo Institute for Aging Brain and Cognitive Disorders. Dr. Ikeda is interested in disease-specific care for dementia. He also studied emotional memory and its relationship with amygdalar volume.
From 1996 to 2006, Dr. Ikeda conducted his studies at Ehime University School of Medicine and implemented research on investigation of community-based epidemiology for dementia and establishment of the care system in rural area (the Nakayama study) with several young researchers. In his one year sabbatical, Dr. Ikeda investigated eating behaviors of fronto-temporal dementia at the University of Cambridge. He conducted studies about driving and dementia as the chief researcher of a project team supported by the Health, Labour and Welfare Ministry of the Japanese government from 2003 to 2006.
For the past four years as the director of his department, Dr. Ikeda has launched a field survey for early onset dementia, intervention projects for depression in late life and preventing their suicide, and construction of a prefecture-wide network system of medical care for dementia by the Medical Centers for Dementia.