John Brennan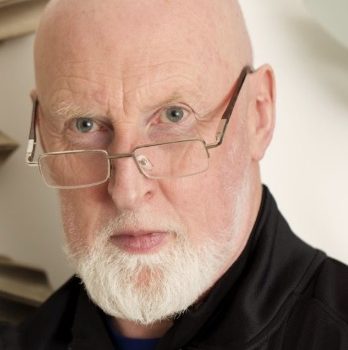 John Brennan, BSS, CQSW, BA, MSocSc, Ireland
Director (2019-2021)
Mr. Brennan is an independent registered social worker located in Dublin, Ireland. He currently serves as Vice-Chairperson and Director of the Board of the Irish Association of Social Workers (IASW - The National Social Work Organisation of Ireland CLG) as well as the Vice-President of the International Federation of Social Workers' European (IFSW-E) Executive and member of the IFSW Global Executive. In his role with the IFSW-E, he is responsible to have the European Pillar of Social Rights implemented.
In 2018, Mr. Brennan became the IFSW-E representative on the European Social Platform (network of 49 European rights-based civil society organisations working in the social sector towards a socially just and cohesive Europe which promotes equality, diversity, solidarity, democracy and human dignity). He has also held the role of social work representative on the Irish National Clinical Programme for Older People (NCPOP) – a joint initiative between the Irish Health Services Executive and the Royal College of Physicians Ireland since 2010. With the NCPOP, Mr. Brennan also serves as Chair of the Interprofessional Interest Group as well as the knowledge lead on the NCPOP-University College Dublin 'Eclectic' Interprofessional Research Project on Collective Leadership and Collaborative Working in Health and Social Care for Older People. Mr. Brennan has served as the NCPOP Representative on the Irish Health and Social Care Professionals' Office Working Group on unscheduled care in the acute hospital setting since 2017.
As the former chairperson of the IASW's Special Interest Group on Ageing, Mr. Brennan served as the IASW lead on a joint IASW/ UCD/ Alzheimer Society Ireland/ Age Action Ireland research project in 2015-2016: 'Meeting Older People's Preference for Care: Policy, but what about practice?'
In December 2019, Mr. Brennan joined the Board of the European Anti-Poverty Network Ireland (EAPN). This NGO is one of 31 such national organisations affiliated to the EAPN Europe whose aim is to combat poverty and social exclusion across Europe. He is also a member of the Advisory Board to the University College Dublin's Master's in Social Work Programme and social work student practice tutor.
From 2009-2013 Mr. Brennan held the role of manager of the Social Work Department in an acute general hospital, the Mater Hospital, in Dublin. Prior to that he was the social work manager in a residential and rehabilitation centre and a social worker and senior social worker in two other acute general hospitals in Dublin. As a frontline practitioner, he specialised in older people's care as part of multidisciplinary teams in the hospitals' age-related units.
Mr. Brennan's areas of interest include: Older people's health and social care; dementia care; safeguarding older people who are vulnerable; interprofessional working and collaborative skills, knowledge and practices in the care of older people; development of the social work profession in Ireland and Europe; anti-oppressive practice; human rights and social justice issues.